List of Artists
Juan David Aranda

Wire wrapping and Crystal linking jewelry
I use high quality crystal beads with pure metal linking. It is my hope that the jewelry that I make can aid people to become who they wish to be. Each piece is made with specific crystal combinations in mind.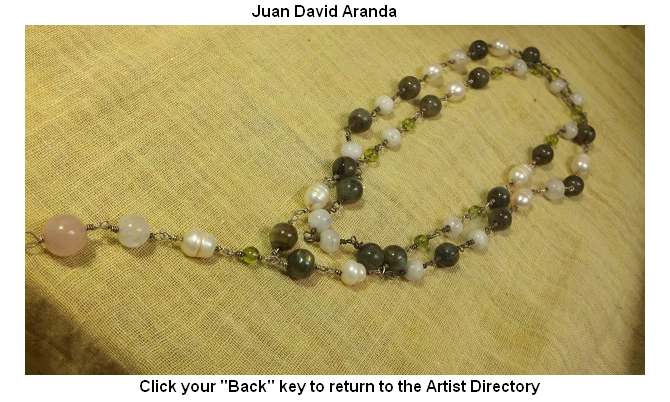 Cindy Kaynor Ballou
641-209-1988

Oil painter, art materials retailer
I am a hobby artist who enjoys serving the community with quality art supplies at reasonable prices.
Sue Berkey
641-233-7577

Mixed Media Sculpture
I make primarily outdoor public sculptural installations, but, will make whatever my heart compels. I have shown my work all over the United States, Europe, Canada, and South America. My work is in many private collections. I am available for commissions.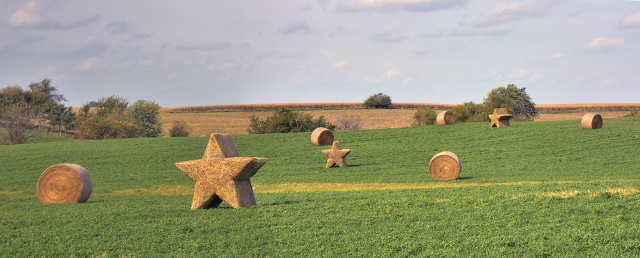 Digital Painting, Watercolor, Acrylic, Mixed-Media
My work frequently depicts surreal and fantastical elements with a tendency for unconventional beauty. I love the variety of shapes found in the natural world, especially arthropods. My characters often reflect my desire to feature the marginalized and unmask the "creepy" exterior of unusual subjects like insects.
Film and Video
Award winning documentary filmmaker and independent movie producer and actor. Credits include Kora (producer, director and cinematography), Finding Fairfield (producer, director and cinematography), Sister Patchouli (actor), Molly's Girl (associate producer). Current projects include Tirthraj and Fairfield, Iowa, documentary movies about the Maha Kumbh Mela and Fairfield in the 1970's, respectively.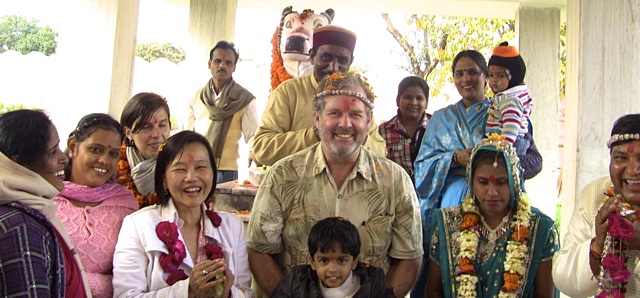 Karla Christensen
www.karlatileart.com
100 1/2 N. Main Suite One
Fairfield, IA
541-788-1703
Mosaic and Painted Tile
Studio and Gallery on the square, mosaic lessons, commissions. Colorful mosaic work using primarily upcycled materials. Also painted tile work in traditional designs.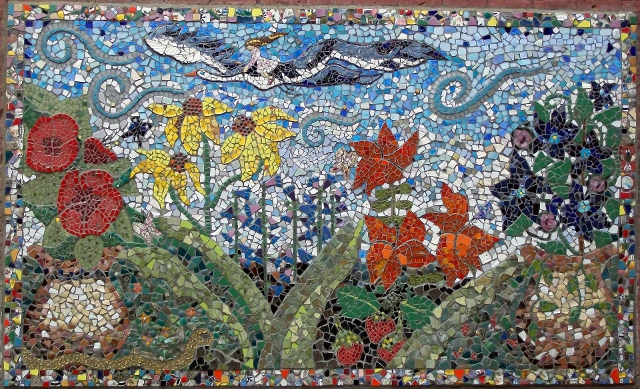 Allen Cobb
acobb.com
508 W. Jackson Ave., Fairfield, IA 52556
641-472-5331

Sound-Art Installations & Mixed-Media Sculpture
I create sound installations, multimedia sculpture, digital images, soundscapes, music, poetry, fiction, and essays. Installations 2001-2010: Timbre Diagonal, Photos from J-71, Ashtangakasha (Gallery 51E); Four Speakers, Water/Fire (ICON Gallery); Stairs (Emerald Gallery). Latest novel: "The Rules" (2013).
Videos: vimeo.com/cobb. Audio compositions: cobbsound.com.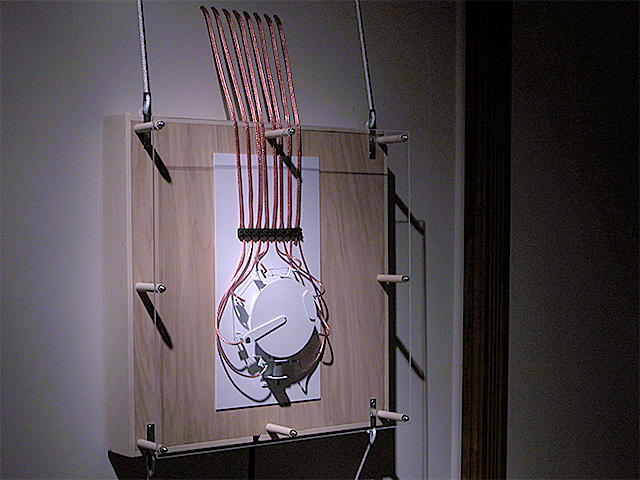 Abstract Painting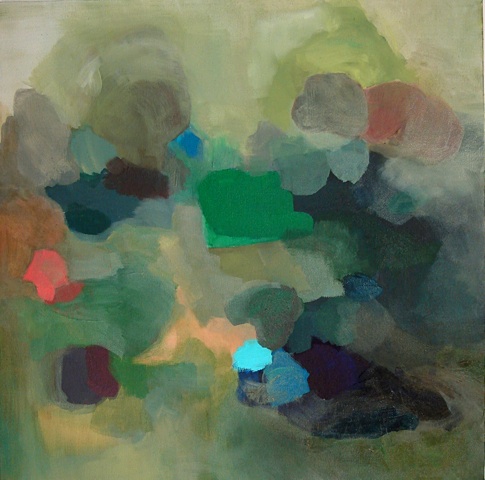 Suzan Bates Kessel
412 Heatherwood Circle, Fairfield, IA 52556

Painting, drawing, pastel, collage, jewelry & mixed media
Volunteer Director, Fairfield Art Association. Recognitions include 'Best of Show' at Iowa Artists Competitions, San Francisco - Golden Gate Exhibit, Midwest Art Fairs, and Governor of Iowa Art Award. Past gallery representations include Lake Tahoe, Des Moines Art Center, Davenport Museum. Suzan's work is in many public, corporate and private collections.
David Kupferman
www.davidkupferman.com
617-593-7016

Shown in Fairfield at Crest Jewel
Acrylics on canvas or paper
A nationally shown artist in 15 museum collections with solo exhibits in 2 museums and 30 galleries in NY, Boston, Chicago, etc. A fusion of Eastern & Western aesthetics with gestural, spontaneously flowing abstract and landscape references creating a vibrating holistic balance of color and form.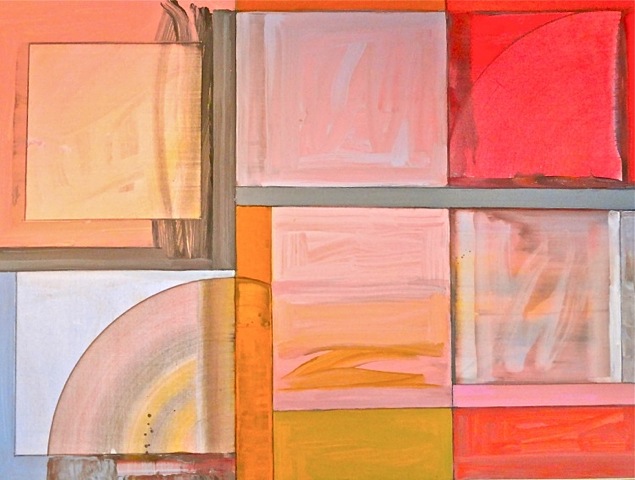 Deborah Pogel
641-455-8400

Mosaics - Mixed media
Commissions welcomed.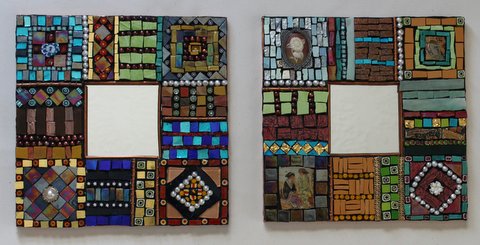 John Preston
319-498-4685

Olson Larsen Gallery
Art Fifty-Two
Work available locally at Fairfield Art Association gallery and Burns Gallery Bonaparte, IA
Oil, Pastel and Watercolor
Landscapes and small town scenes from Iowa with the occasional image from my travels. Emphasis on light and weather.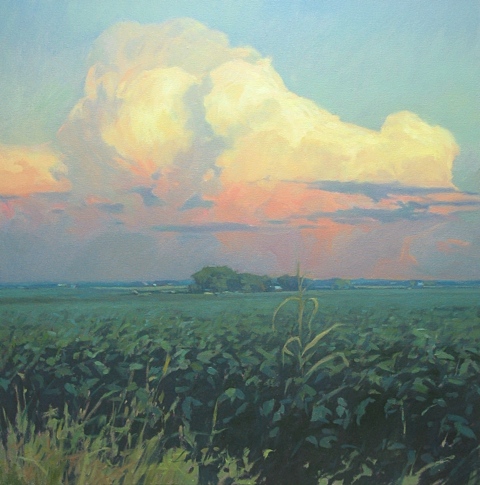 Textile Arts
The tactile qualities of the fibers that I incorporate into my art are essential to my work. Always eager to explore and learn new techniques and to continuously grow as an artist, I have incorporated many surface design techniques in my wall art and wearable art.
Digital prints on aluminum
I design artwork digitally, using generative software, and print it on large sheets of high-gloss rigid aluminum. I apply math underlying natural forms to build 3D virtual sculptures. The aesthetics of randomness plays a part in most of my work, and is applied to both color and shape.
Sculpture in wood
I create figurative and abstract sculptures that reflect the spiritual and the divine.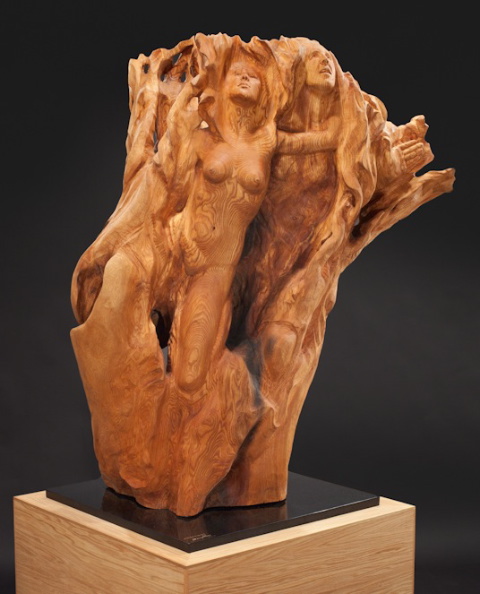 Photography (also: Video, Photoshop)
Style-making photographer traveling the world creating images, everything from high concept advertising and stock photography to travel, model, beauty, and art. Images have been used in over 70 countries worldwide (including: CitiBank, cover Time magazine, Bank of America, Vogue magazine, Microsoft Corp, American Photographer magazine and US Postal Service.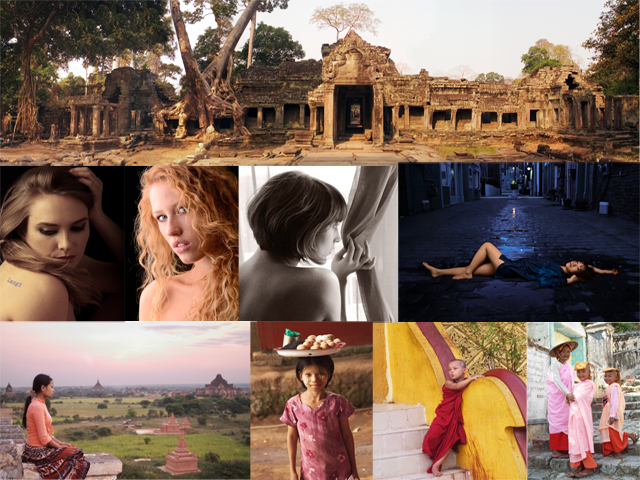 Printmaker (woodcuts)
John has been a professional artist for over thirty years. Each image is printed on acid free paper from a carved block of wood, then hand colored.
Lawrence Sheaff
www.AbsoluteImage.net
1702 Kosola Ave Unit A3 Maharishi Vedic City 52556
641-472-7345

Acrylic on Canvas
My continuing series of paintings titled, Absolute Image: The Structure of Consciousness in Visual Form aspire to be more than just objects of beauty for the viewer. They aspire to sound an echo of that ultimate cosmic order, the Absolute, ever-present deep within the awareness of everyone and everything.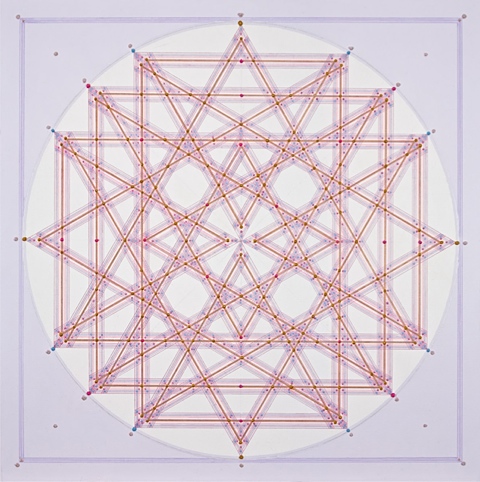 Graphite drawing, oil painting, acrylic painting
I am the Director of Iowa Contemporary Art (ICON) and Bill Teeple Fine Art, in Fairfield. I have been serious about making art for 50 years, with a degree in art from the University of California at Berkeley. I have taught art in Fairfield for the past 15 years.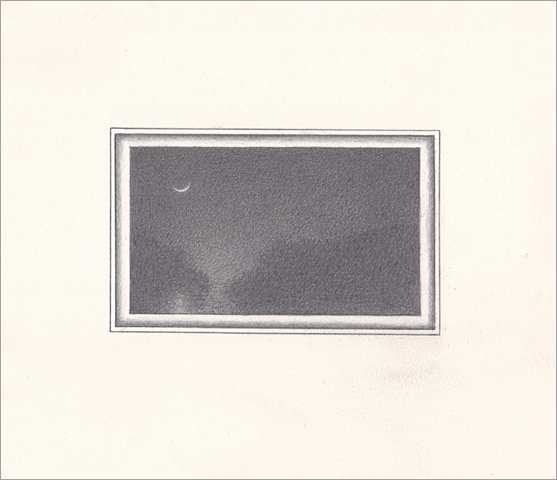 Marcia Tiffany
641-469-6182

Ceramics/Pottery, Mixed-Media Assemblages
I like to work in a variety of media and am drawn to art as a means to explore, express and connect.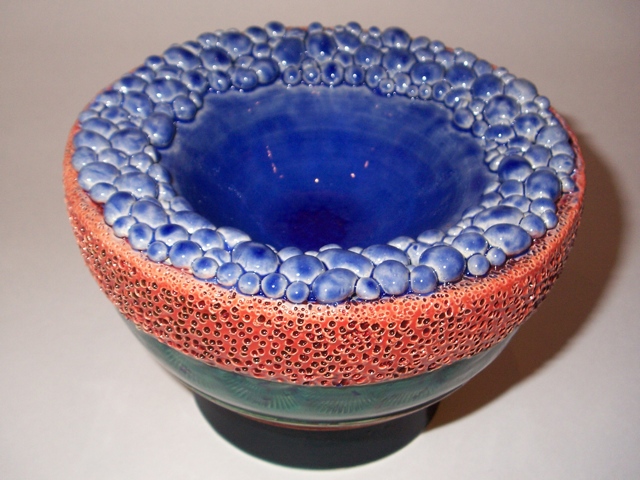 Digital
I began programming computers to create screen-based art in the 1980s, using randomness to generate endless ephemeral collage variations. Some of my recent projects can run full screen right from your up-to-date Mac or Windows web browser.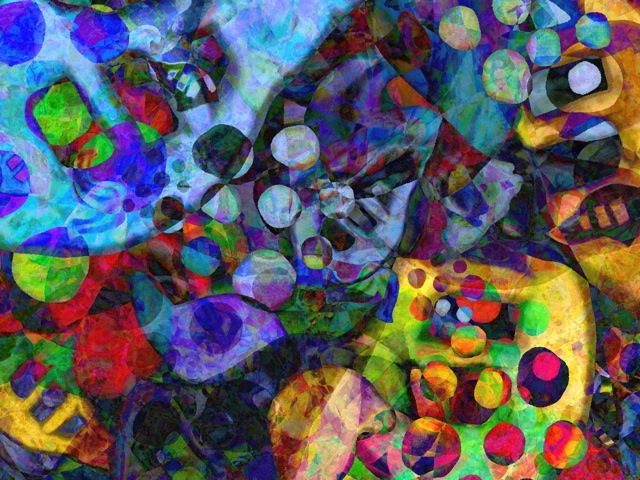 Kella j. Tschopp
www.kellaj.com
605 S. Main Street, Fairfield, IA 52556
641-799-3209

Drawing, Painting, and Printmaking
Everything in view has a portrait and another story to tell. One has to take the time to see. My zest is to expressively capture visual memories of happiness in the spirit of art.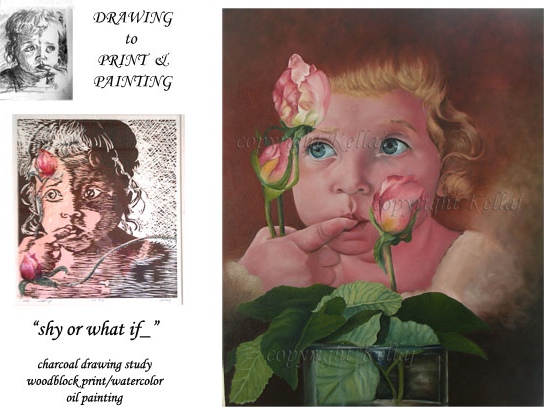 Painting, Mixed Media
Laura allows the creative energy of life to dance through her onto the canvas with the hope of inspiring and uplifting others. Her colorful expressions illustrate an emphasis on value contrasts which create wonderful linear movement. Colorful, bright, happy, energetic are some words that describe her abstract expressionist style.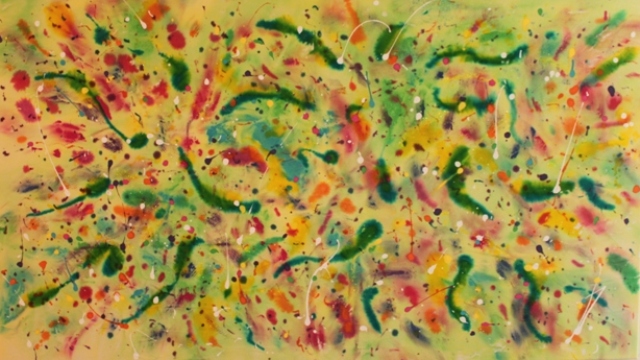 If you are a Jefferson County artist, find out how to be included on this list.