17.

George A. Wells House
304 S. Main Street (built 1883)
A vernacularized Greek revival style combining brick veneer and frame structure.
The front is balanced by opposing bays, although they are built differently.
The stone window headings are unique in Fairfield – look closely.
Window-header detail of this George A. Wells House, built in 1883.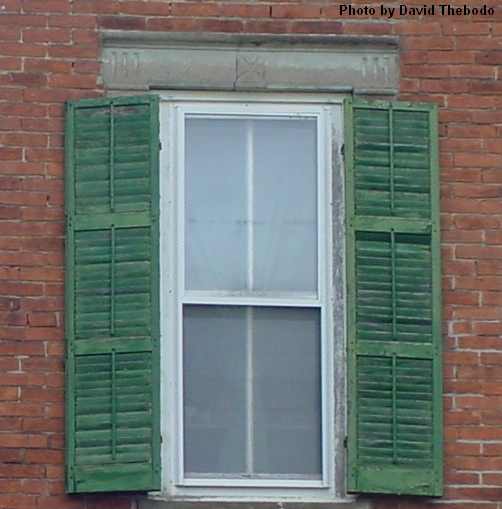 Click here for the National Register of Historic Places Registration Form and photos for this building, which you can download.