37.

James A. Beck House
401 E. Burlington Ave (built 1896)
George F. Barber sold building plans via mail order in the U.S. and abroad, which the homeowners chose from a catalog.
For an additional fee his firm would customize the plans, which apparently happened for this house, as it is more eclectic and elaborate than most.
In an Americanized Queen Anne residential style, the polygonal turret rising from the second floor enclosed a game room in the attic.
A reproduction catalog can be seen in George F. Barber's Cottage Souvenir Number Two at the Fairfield Public Library (728 Barker).
This carriage house was built in 1875 for a previous home on this site.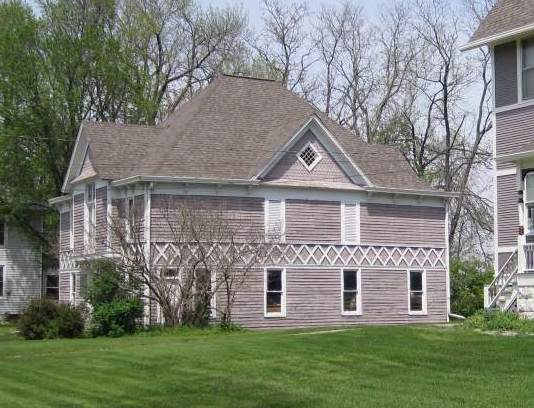 Three photos below by Werner Elmker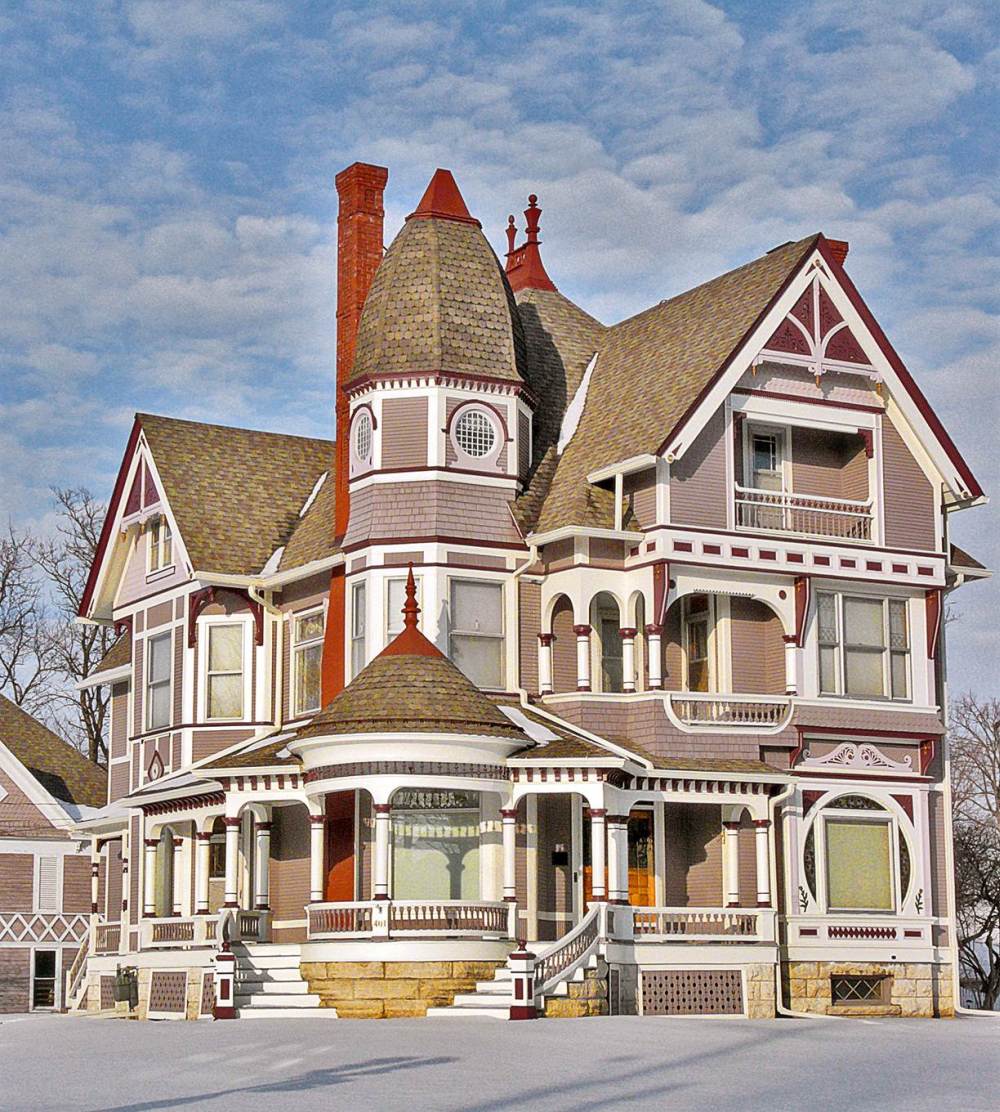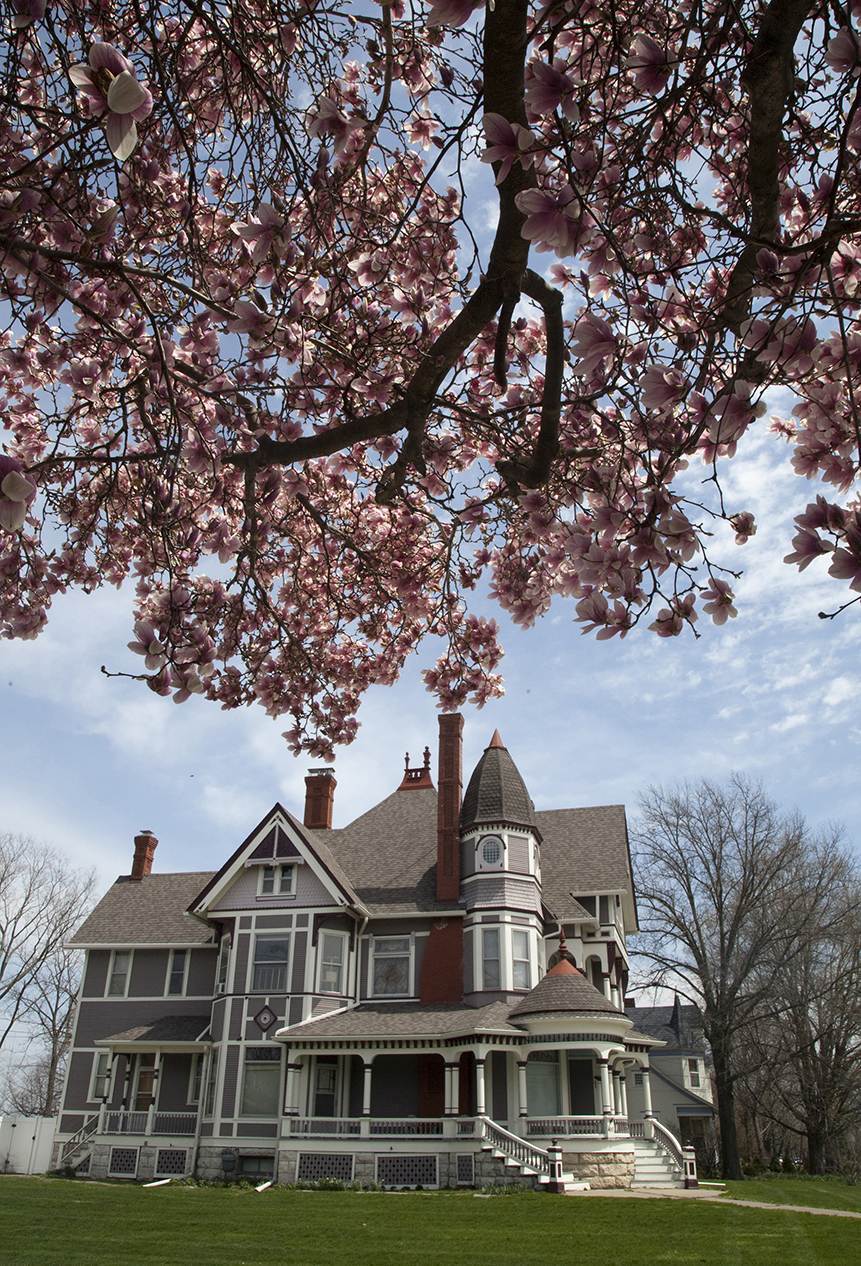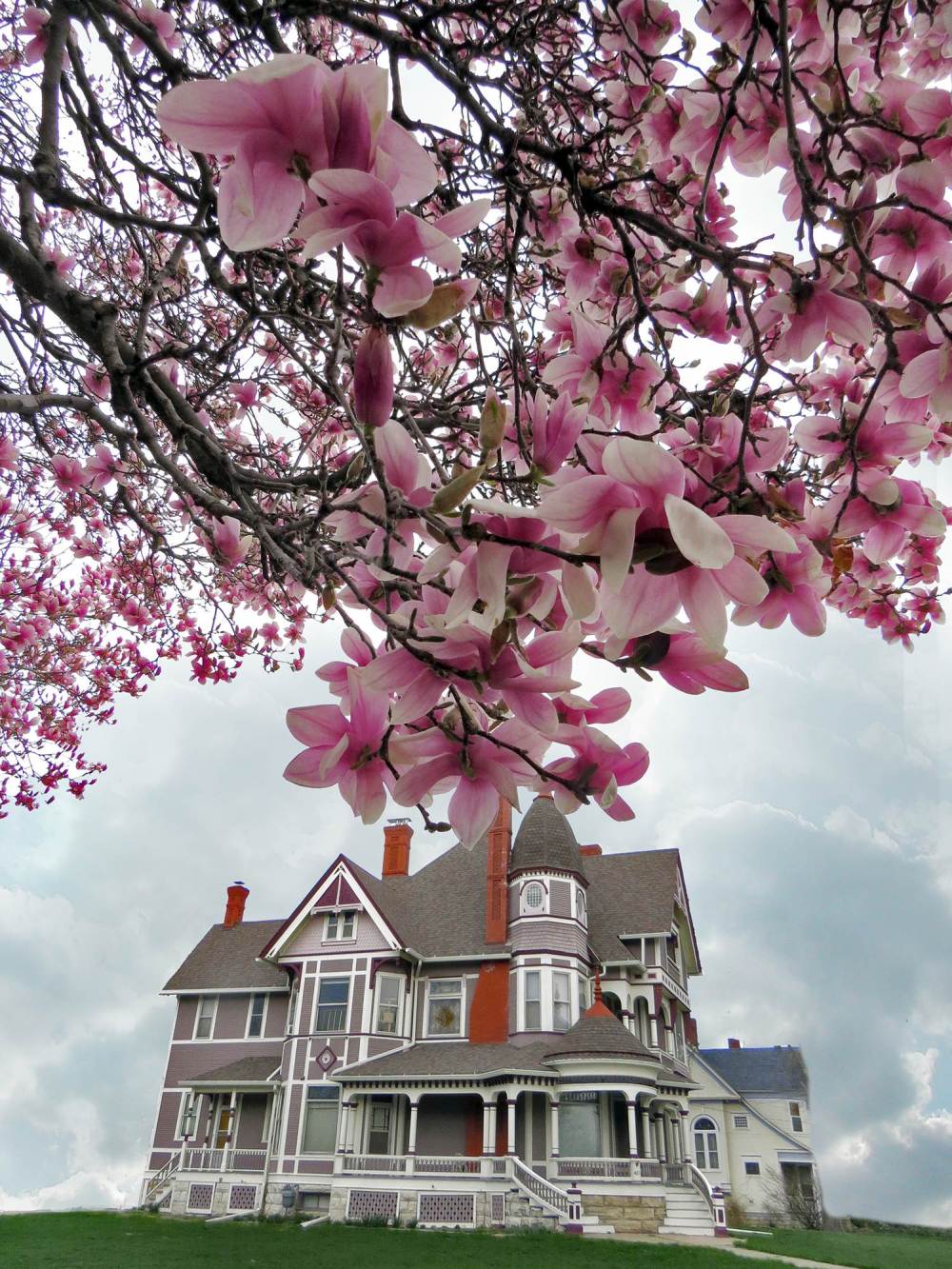 Click here for the National Register of Historic Places Registration Form and photos for this building, which you can download.