40.

Wells-Stubbs House
508 E. Burlington Ave (built 1874)
A frame house unusual for its Palladian window and Italianate square tower with Beaux-Arts roof.
The railed walkway extending on either side of the top of the curved portico has curved, rather than turned, spindles.
Front view.
May 2003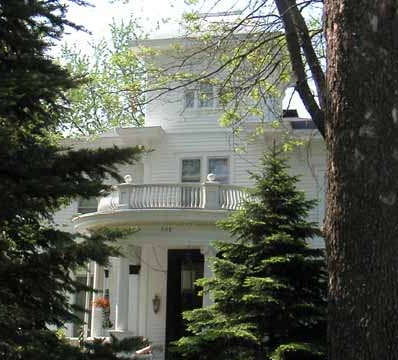 Click here for the National Register of Historic Places Registration Form and photos for this building, which you can download.