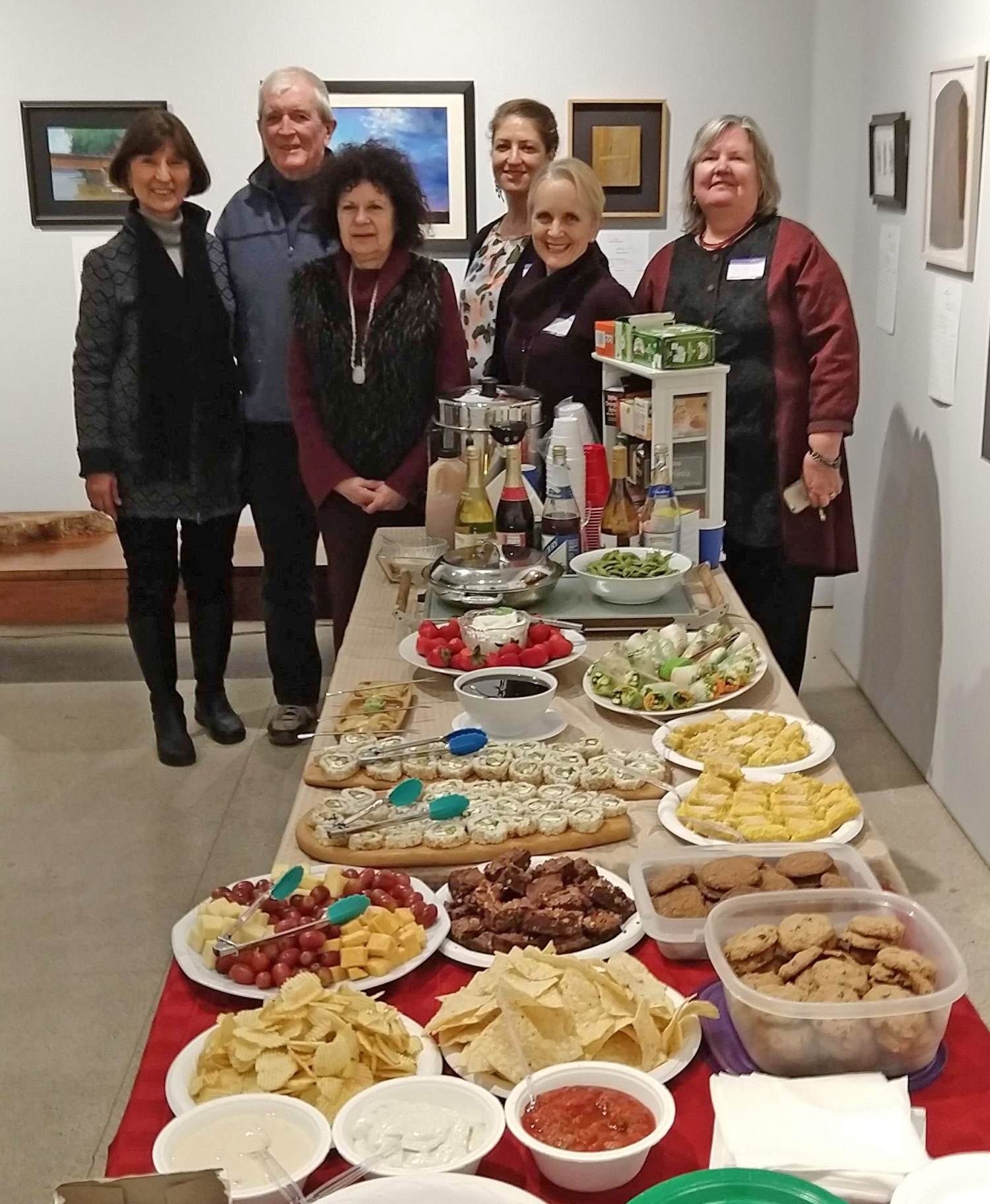 FCA Board members at the food table.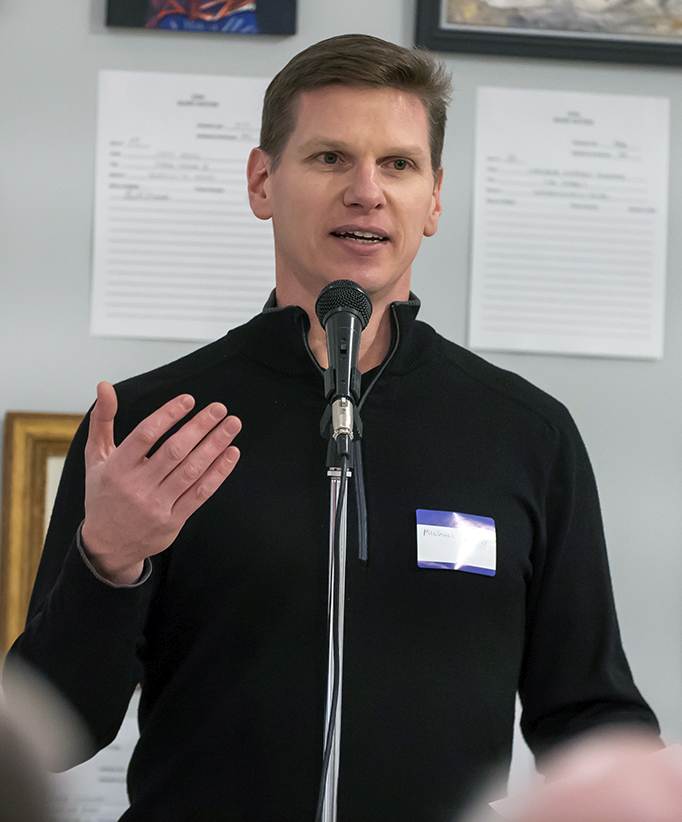 Michael Halley, MC for the evening.

Music by John and .

Music by .
Cultural Trust Fund Mini-Grant Awards (with support this year from Fairfield First Foundation) were awarded to: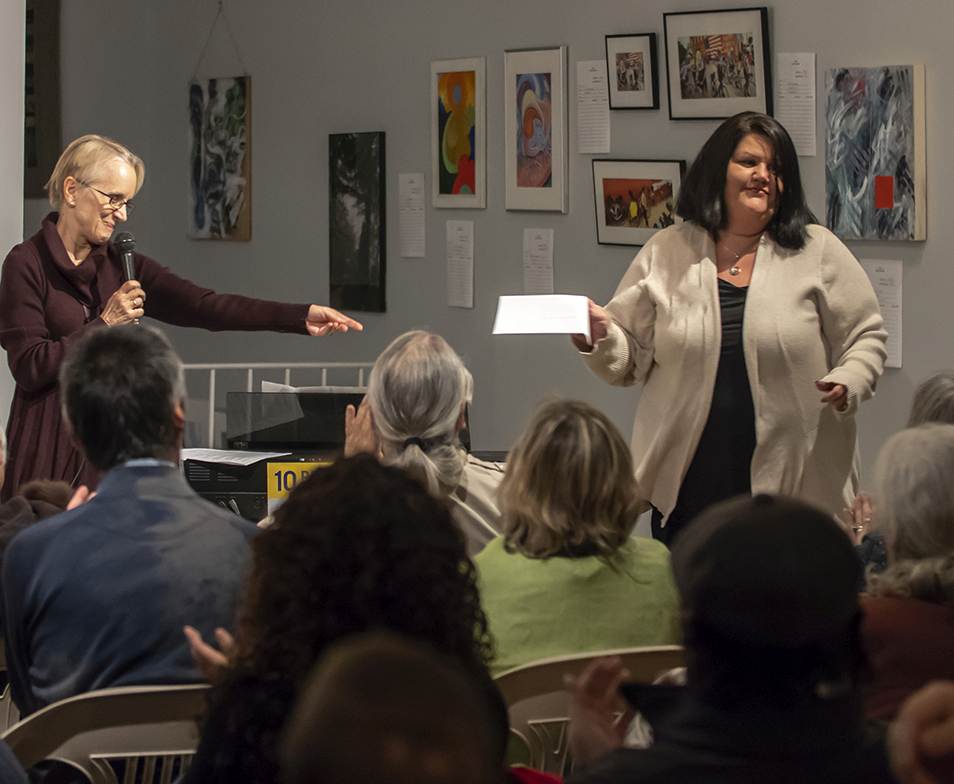 Fairfield First Fridays for "Passport Events" to purchase art pieces.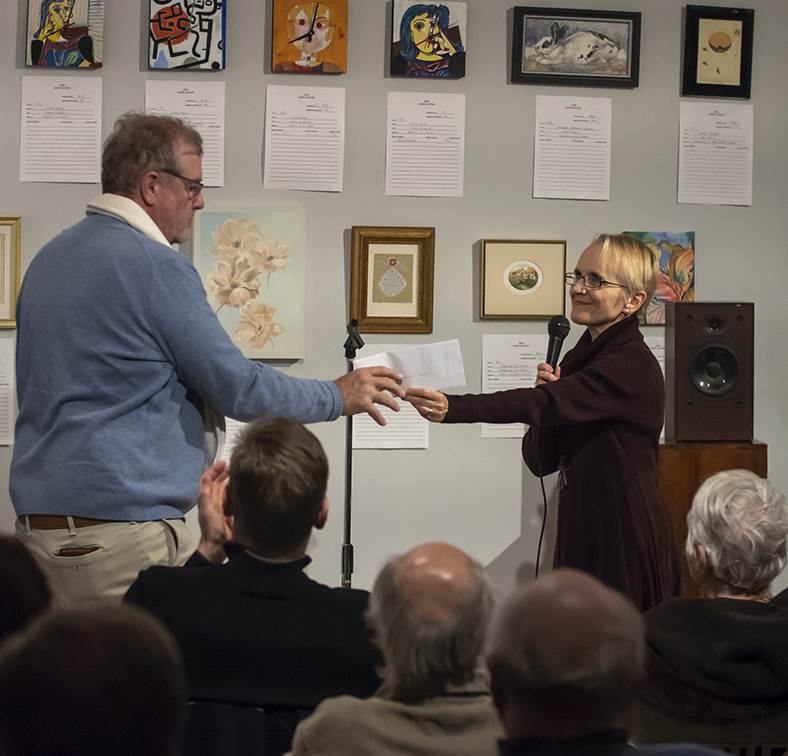 Fairfield First Foundation for Photography & Video Production of Werner Elmer.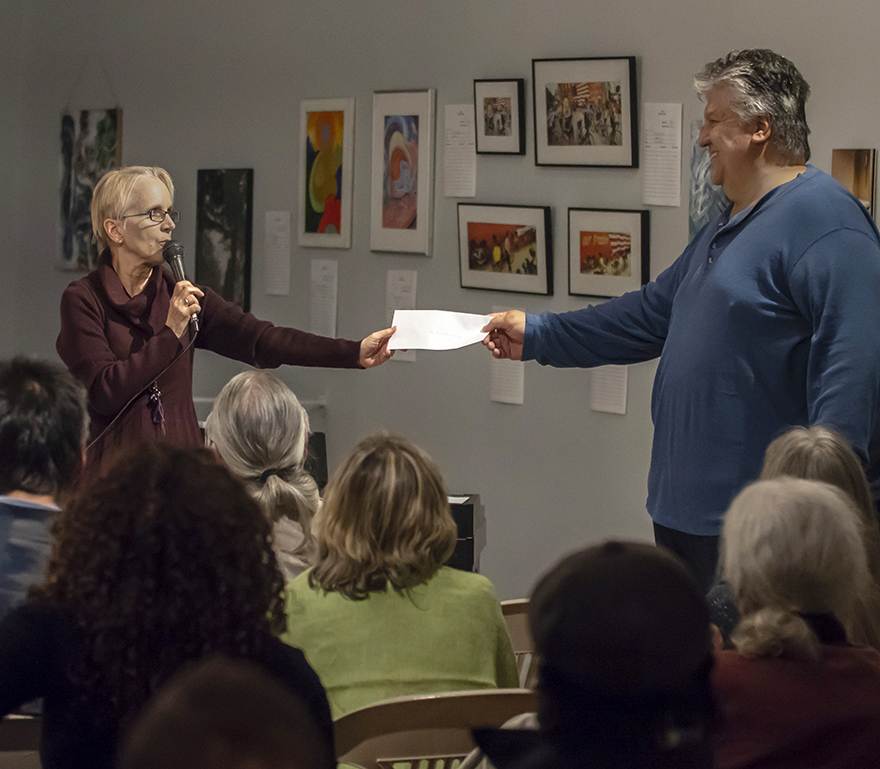 Dick DeAngelis, Film maker and Philanthropist.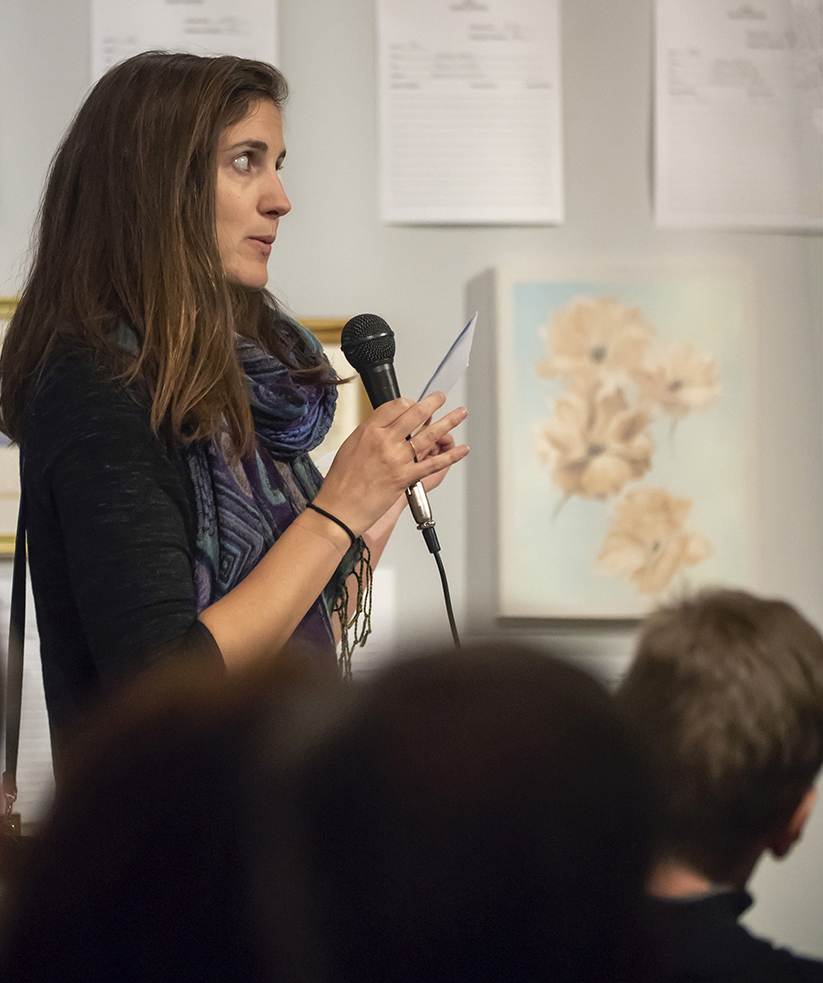 Pathfinders RC&D for promotion of the 1st " theater crawl "in April of 2019.
Cultural Achievement Awards were awarded to: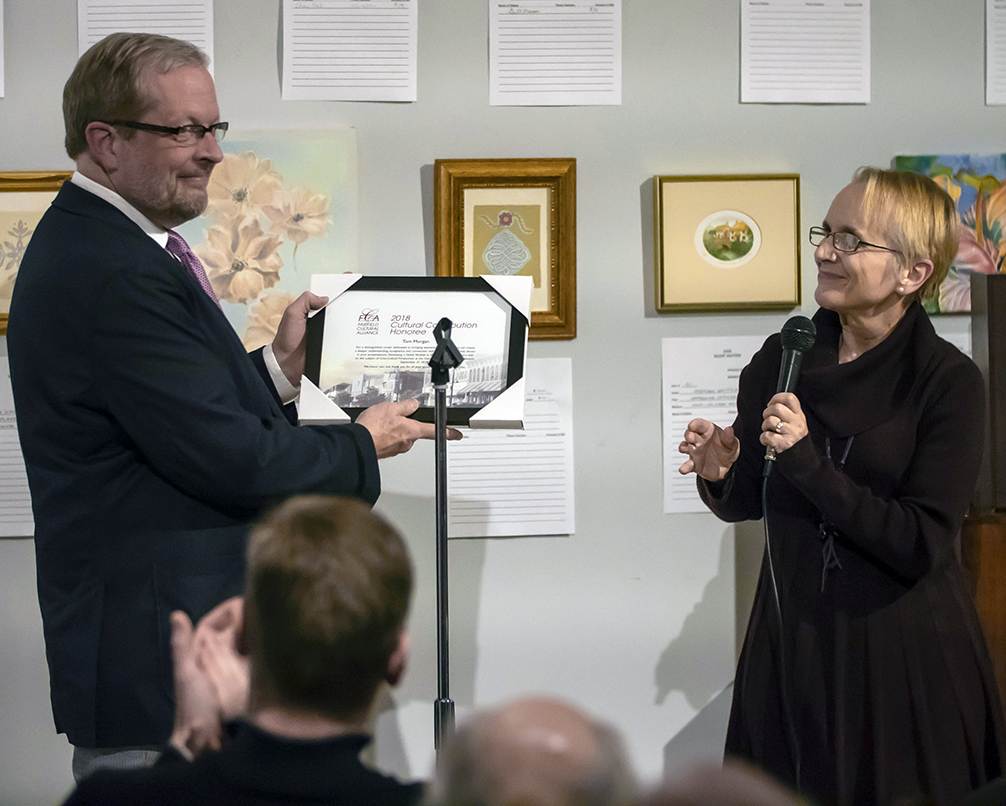 Tom Morgan, Musician and International Consultant.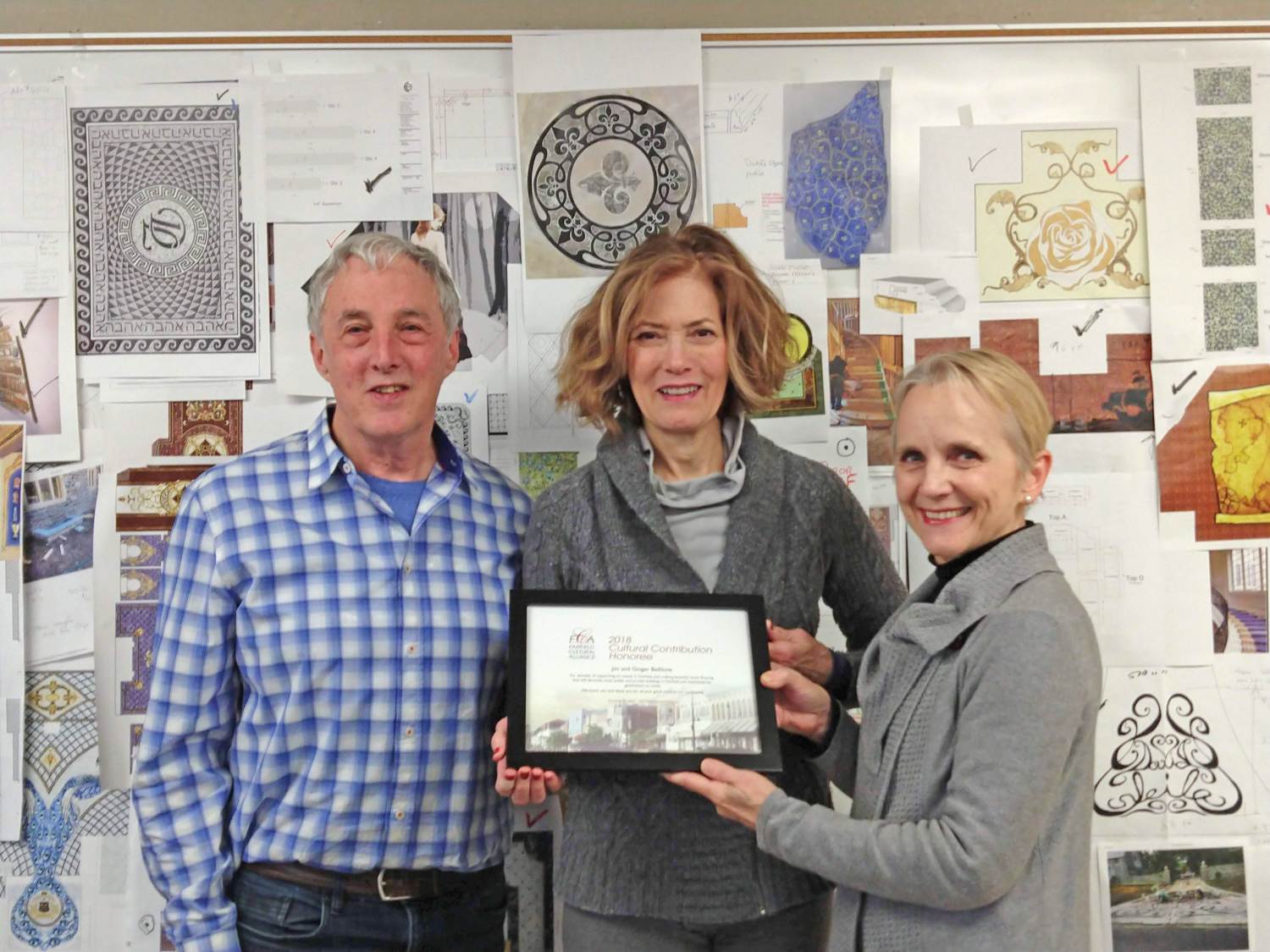 Jim and Ginger Belilove, Art Supporters, Business Owners, and Creators of Creative Edge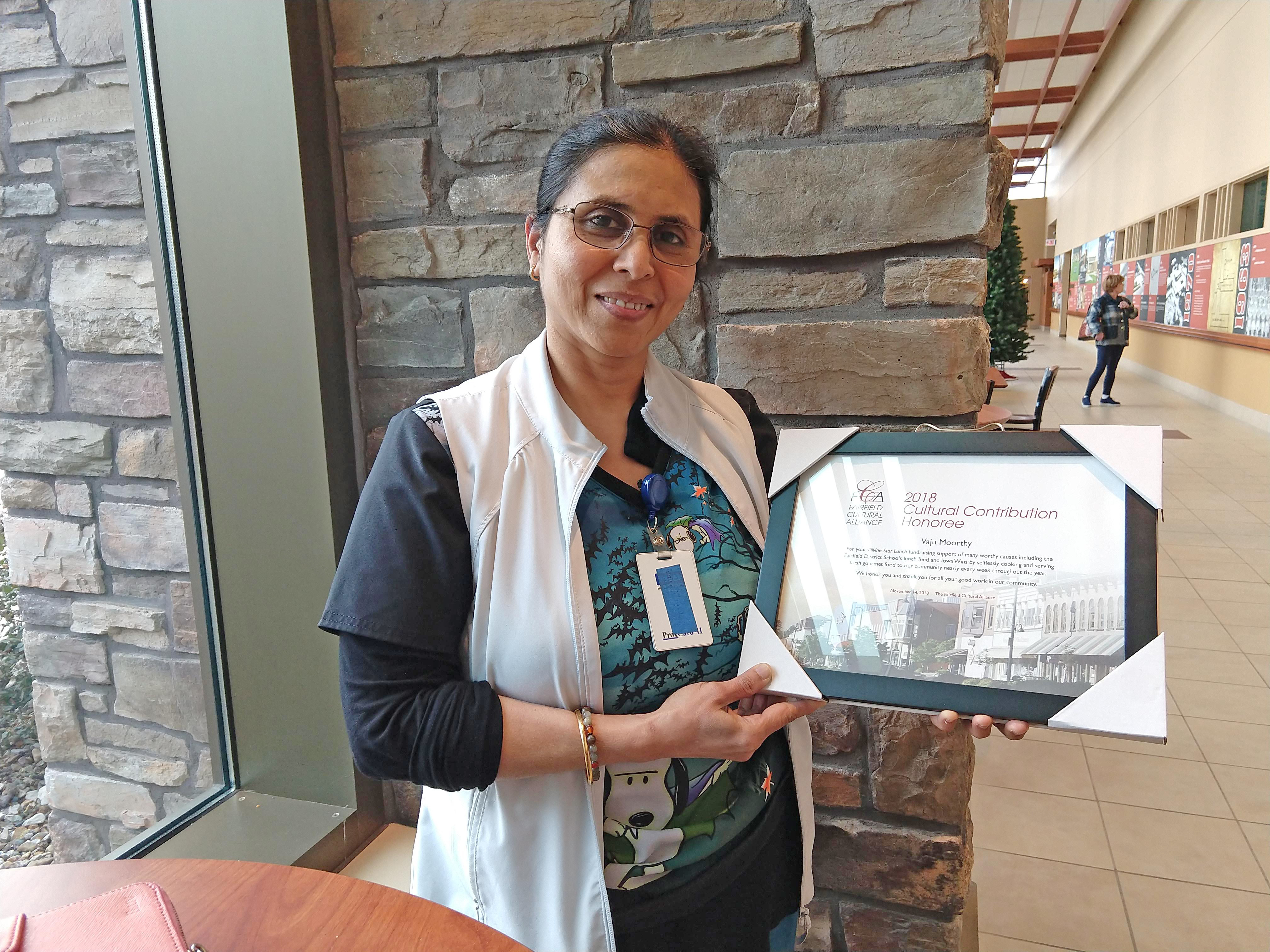 Vaju Moorthy, Philanthropist.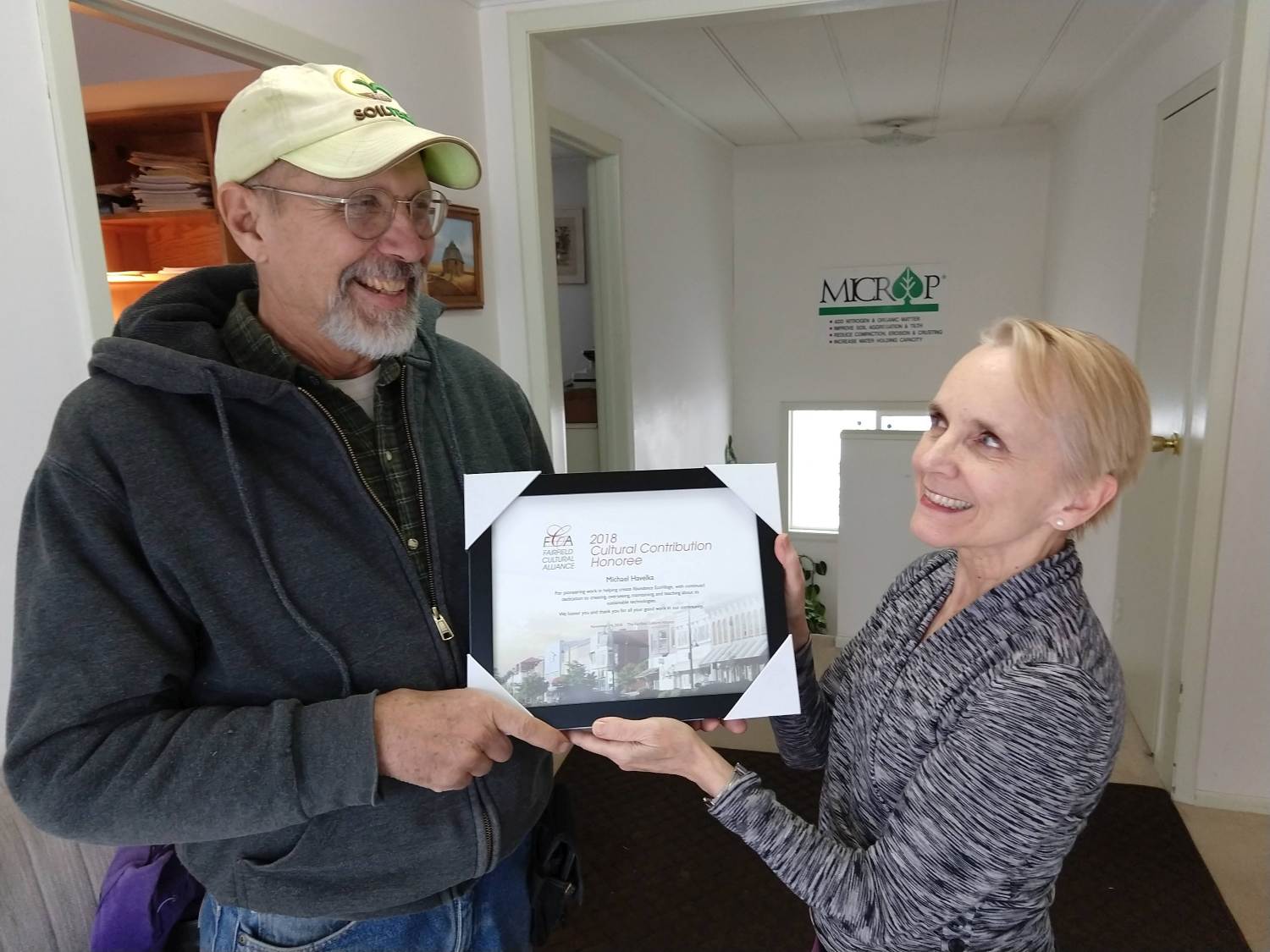 Michael Havelka, Educator and Philanthropist.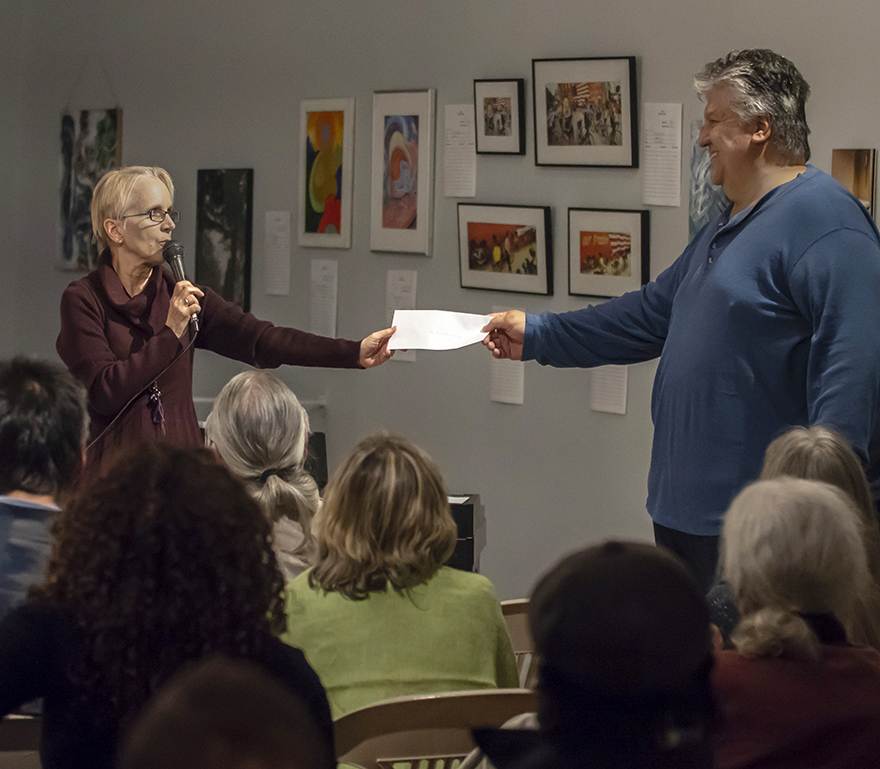 Dick DeAngelis, Film maker and Philanthropist.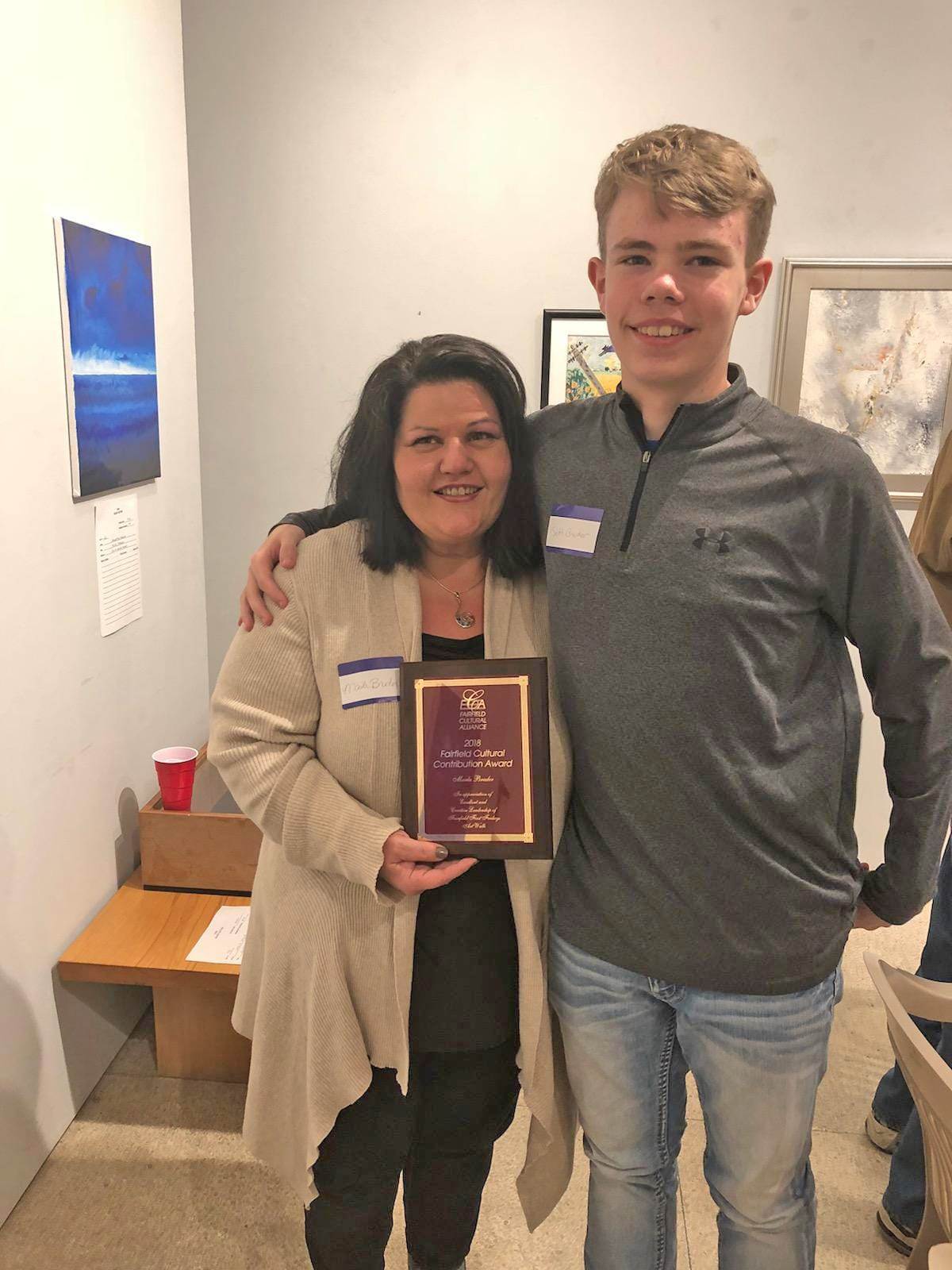 The 2018 Cultural Achievement Award was then presented to Marla Brader, Fairfield 1st Fridays Director.

The 2018 Cultural Contribution Legacy Award was then given to Jane Rowe, for the Fairfield Concert Association (representative Penny Fitz-Randolph).
Every effort is made to ensure accurate information is posted to the site. However, we do not warrant or guarantee the accuracy, reliability or timeliness of the content on this site or content which is referenced by or linked to this site. Updated 12-10-18, 10-04-19.