1.

Commercial Block
106, 108, 110 N. Main Street, c. 1851
Italianate in design, this building is a local rarity for having an original facade that is intact. The cast iron columns and the exuberant arches and capitals were made locally.
"LOUDEN M'F'G WORKS FAIRFIELD IOWA" is cast into the bottom of the columns, which predates the Louden Machinery Company - scroll down to see photos.
The paneled millwork under the windowsills is original. Many of the buildings around the square had this style of storefront in the early days.
Typically an awning was above the store windows, with the sign above the awning.
Now take a look in the alley next to this building. On the side of Revelations Cafe you will see public art - two murals created by Karla Christensen. See her website for details, and click on her images to enlarge them.
Also, see more on our Fairfield Public Art and Maze of Murals webpage.
And also look at a The Iowa Source article about her work.
Commercial Block, 106-110 N. Main Street.
10-05-14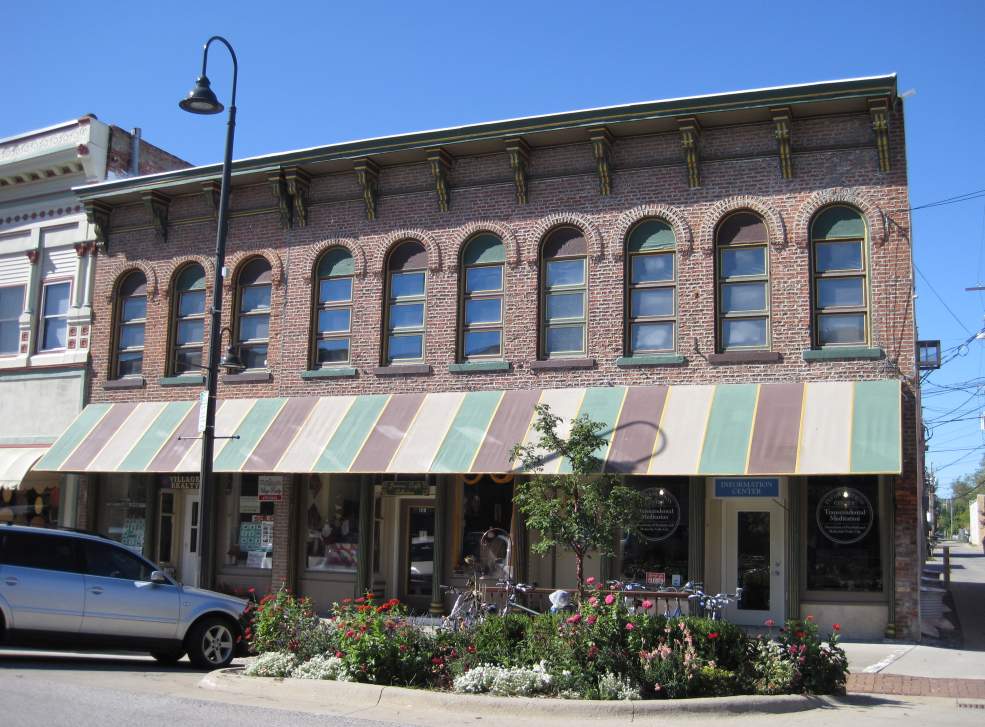 "LOUDEN M'F'G WORKS FAIRFIELD IOWA" is cast into the base of the column.
05-02-10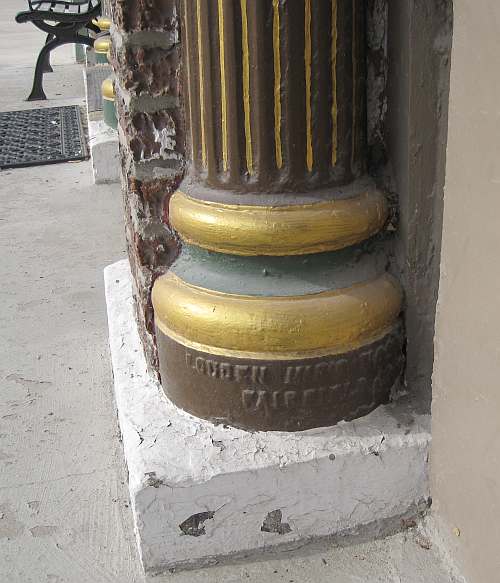 Different colors on the columns.
05-02-10
Before the 2010 painting.