Fairfield's Central Park, page 4
The Thoma building at 104 W. Burlington (off the southwest corner of the square) is one of the few storefronts that has not been tampered with since 1893.
The facings of the first floor are cast iron; the second-story pilasters and cornice are embossed and soldered metal. A few minor pieces have disappeared -- see photos.
The Elks Club on the West Side of the square (54 N. Main St) is of note for the Louden ventilator on the roof (best seen from the back of the building; look from the corner of W. Burlington Ave and 2nd Street) -- see it and learn more here.
William Louden (1841-1931), founder of the Louden Machinery Company, was the first Exalted Ruler of the Elks Lodge.
In November 2005 the Iowa Department of Cultural Affairs approved Fairfield's Cultural District status.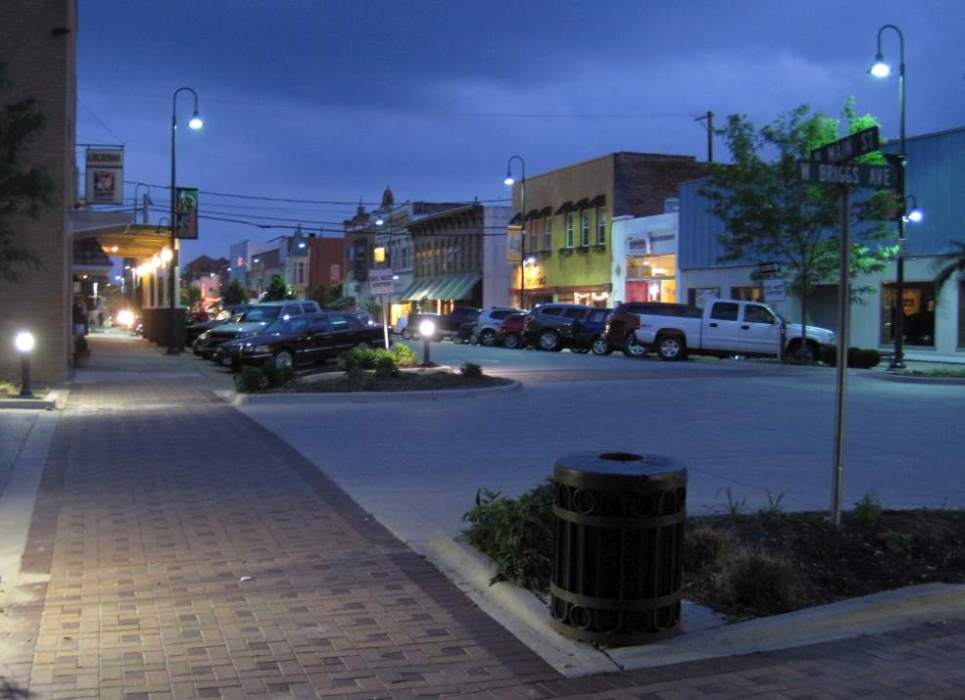 Icons that may appear on some pages -
The Louden Machinery Company logo indicates that the building has a relationship to the Louden Machinery Company, which was a very important presence in Fairfield. It was one of its largest employers for many years.
The NRHP symbol indicates that the building or place is listed on the National Register of Historic Places.

«



»