14.

James F. Clarke House
500 S. Main Street (built 1915-16)
This house is of considerable architectural, as well as historical, interest.
One of the most architecturally distinctive homes in the Midwest, it was designed by the prominent Prairie Style architect F. Barry Byrne, who had gained his uncommon skills working for Frank Lloyd Wright.
Byrne engaged the prominent artisan Alfonso Iannelli to design the furniture, carpeting, light fixtures, and wall stenciling for the interior, in order to create a complete environment for their client, Dr J. F. Clarke.
This house has been published in magazines and architectural history books. Details of the house can be found in the Fairfield Public Library's copy of The Prairie School: Frank Lloyd Wright and his Midwest Contemporaries (724.9 Brooks)
Photo from about 1917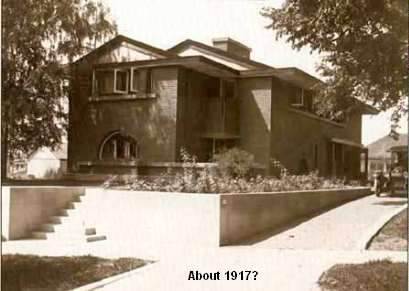 Photo from 2013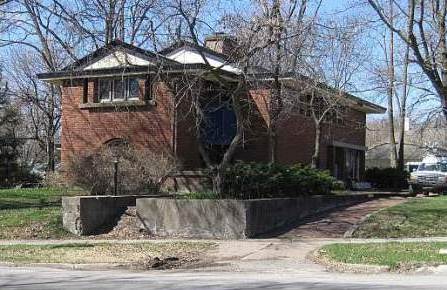 Also look at a floor plan, a sales brochure, exterior photos from 2005, and Prairie Architects' experience.
Click here for the National Register of Historic Places Registration Form and photos for this building, which you can download.