7.

McElhinny House

Additional information

This page was adapted from a webpage produced by
Cooper Norman's company, Prairie Architects, Inc.



McElhinny House - Carriage House Addition
Fairfield, Iowa
Owner: McElhinny Board of Directors
Project Scope: Contextual Architecture, Site Development
Architecture and Site Development Design
The National Register property known as McElhinny House is located in Fairfield, Iowa and provides a center for social and cultural events in the community. We were asked to explore ways that a Carriage House addition might be located on the property to provide needed storage and covered vehicle parking space.
Several schemes, each developed with respect to the Secretary's Standards for the Treatment of Historic Properties, were presented for consideration, with one selected for further development.
Final Design
The final design for the McElhinny house features a classic Carriage House form detached from the main structure. The existing house is located at the end of a block, with streets on three sides and an alley running full length across the west side. We located the new Carriage House to face this alley, perpendicular to the house, with a parking area adjacent to an existing west side entry addition. The Carriage House would attach to this addition by a new pergola. The parking area would be blocked form view on the south by a new fence.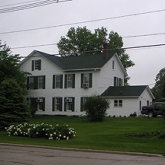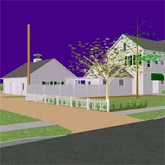 East side (front of house)

Southwest side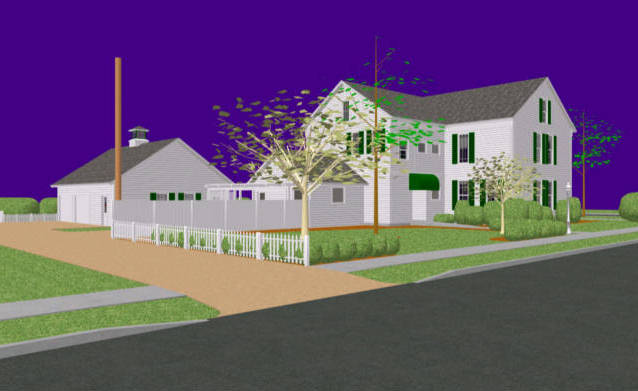 West side (back of house)

Northwest side

North side

Inside garage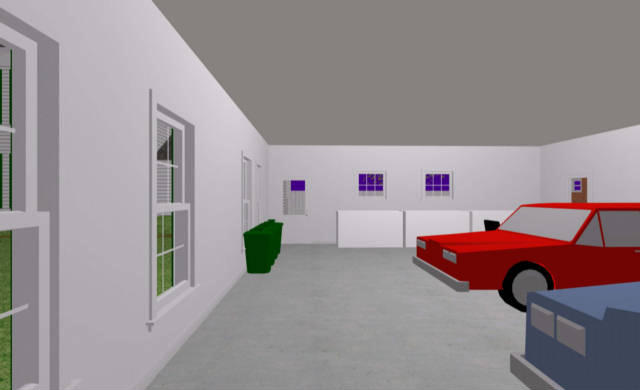 East side (front)

South side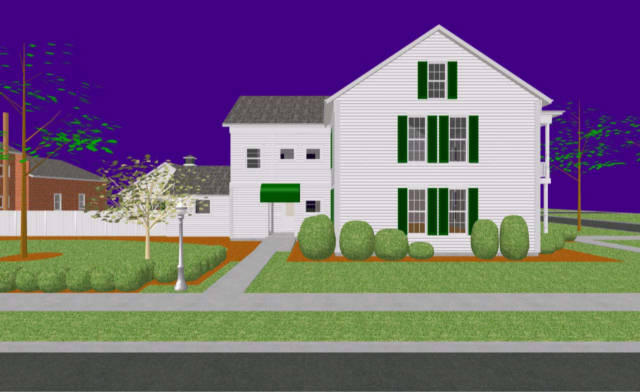 Return to McElhinny House