27.

Rock Island Railroad Depot
611 W. Broadway Ave
(rebuilt 1940's)
This former train station served the Rock Island Railroad. See Fairfield railroad history here.
In 1870 the Fairfield city fathers lobbied the Chicago & Southwestern Railroad (which became the Rock Island) to come through Fairfield instead of Ottumwa to provide competition for the C. B & Q.
The Louden Company became one of the largest shippers in the Mid-west.
The Rock Island carried freight and passengers until its demise in 1980. Other parts of the abandoned railroad roadbed are now used for a bike/hiking trail.
The railroad tracks were removed in Oct 2014.
The deluxe passenger rail cars and cabooses you may see belong to Rail Merchants International.
The Walking part of the Tour ends here. Or walk back on Broadway Ave (eastward) and walk into the Post Office lobby at the corner of 2nd Street to see two restored WPA murals, then return to Central Square.
Scroll down to see more photos
Former Rock Island Railroad Station
June 2009

.

West Broadway Avenue, looking east.
11-09-10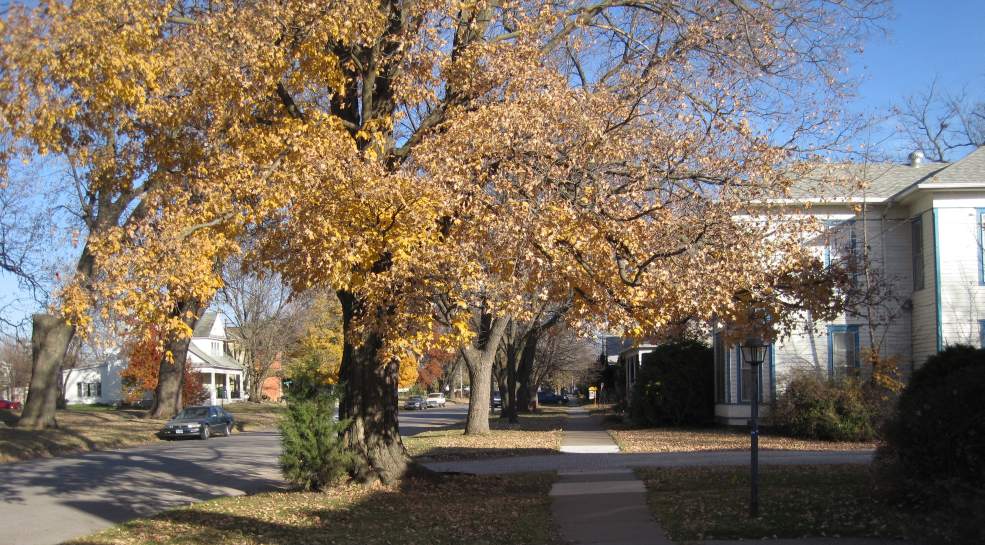 West Broadway Ave, about 1910

U.S. Post Office, West Broadway at 2nd Ave. Scroll down to view the murals.

One of 2 WPA murals in the post office lobby.

The 2nd mural.

Looking east from the Post Office toward the Square.

Halloween 2010 at the Chamber office, next to the post office.
10-30-10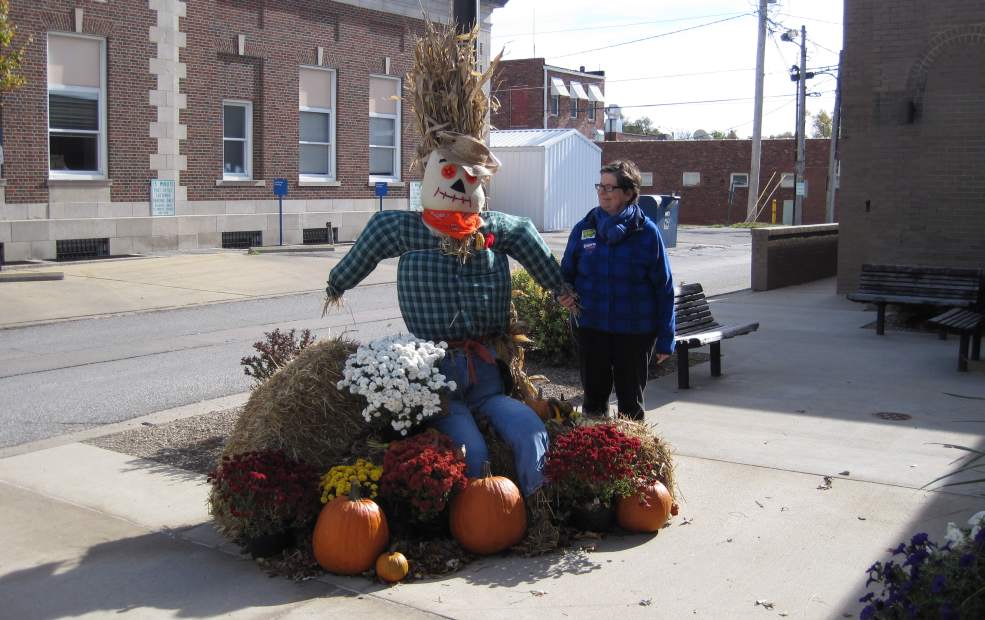 Looking west on West Broadway Ave.

«



»